31. 01. 2011
FEBRUARY MAGAZINES OF THE TV SERIES "STEP BY STEP"
For the third month of this series' broadcasting, A-Media, in cooperation with ANEM, has prepared four new magazines to be broadcast during February 2011 on ANEM stations across the Serbia.
We present you the ninth "Step by Step" magazine, which is the first February magazine at the same time. Through three stories, this magazine deals with new concepts of care for children without parental care and with disabilities.
The first story comes from Kraljevo
Milos and his sister Marija, with another three children, lives in the house called "Blackberry". At the SOS children's village near Kraljevo, there are another 14 houses with as cute names as this one, where around hundred children without parental care from all parts of Serbia live and grow up with their SOS mothers in a real family atmosphere.
The second story is from Belgrade
Six years ago, Danijela, Marinko, Femka and Dragan were transferred from the Nursing Home for young people with difficulties into the four-room apartment where they now live. The program "Housing with assistance" has been launched in Serbia by the non-government sector, and is now becoming the regular service of the state social protection.
The third story is from Zrenjanin
Brothers David and Daniel Budar cannot walk on their own due to their illness and for years their world has been limited down to their family and their home. Since the Daily Care for disabled children and youth has been started, they spend their days excitedly with new friends.
TOPICS of other 3 TV Magazines for February: The topic of the tenth magazine is improved quality and greater accessibility to health services, the eleventh magazine treats the changes in local self-governments that influence the quality of life of citizens and the topic of the twelfth magazine is the use of recycling energy sources.
In accordance with dynamics of their broadcasting, here you will also find the information on topics and short stories' contents of remaining three February magazines - in attachments of the text.
You can watch magazines in February on the links bellow: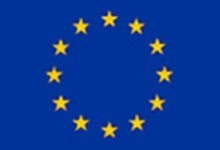 This series is financially supported by the European Union through the European Integration Media fund, managed by the Delegation of the EU to the Republic of Serbia and implemented by the BBC World Service Trust. Program content is solely the responsibility of A-media and it does not represent the views and stands of the European Union.
Stories of the tenth magazine of the TV series "Step by Step"
Stories of the eleventh magazine of the TV series "Step by Step"
Stories of the twelfth magazine of the TV series "Step by Step"