30. 03. 2011
"STEP BY STEP" MAGAZINES IN APRIL
During April 2011, 4 new magazines of the TV series "Step by Step" will be aired on ANEM local and regional TV stations across Serbia. They have been prepared by the production company A-media, in cooperation with ANEM.
Every week in April, the TV audience throughout Serbia will be able to watch each one of these magazines, each containing three stories from three different places with a common general topic on positive changes in our communities that make citizens' lives better, as a result of the implementation of the European standards and values.
The eighteenth magazine of the TV series "Step by Step", the first magazine aired in April, brings the stories of traditional crafts and association for the purpose of employment.
The first story comes from Blace
Ljubisa Nedeljkovic from the village Tulare is not worried with selling his milk, as the local dairy plant "Lazar" buys off all the milk his cows make. The dairy has also associated with other cheese and dairy producers and subcontractors - farmers into a cheese cluster "Jug" (South).
The second story is from Pester
Sarih Nurkovic's family from the village Delimedja makes a living by selling lambkin, milk and cheese. But, since the nineties, the sheep run in this traditional farmers' region has grown desolate, so the local organization "Merhamet" has initiated a circle distribution of sheep to households to help them start their cooperative society. This way, Sarih's sheep stock has been enlarged for 30 new animals.
The third story is from Indjija
Every day, Valentina Bojanic meets her four colleagues at her home, where they make a new line of traditionally decorated hand-made items. These women have been involved, through a local association, in the work of Ethno-network, an organization aiming to preserve cultural heritage and reduce unemployment rate.
TOPICS of other 3 TV Magazines for April: The nineteenth magazine deals with protection of citizens' rights; the topic of the twentieth magazine is the convergence of local self-governments to citizens' needs and for the twenty first magazine is environmental protection.
Information on topics and short summary of the remaining three April magazines will also be made available in attachments of this text, to be posted in line with the airing dynamics.
You can watch magazines in April on the links bellow:
slike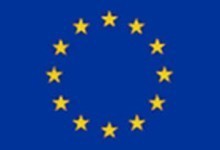 This series is financially supported by the European Union through the European Integration Media fund, managed by the Delegation of the EU to the Republic of Serbia and implemented by the BBC World Service Trust. Program content is solely the responsibility of A-media and it does not represent the views and stands of the European Union.
Stories of the nineteenth magazine of the TV series "Step by Step"
Stories of the twentieth magazine of the TV series "Step by Step"
Stories of the twenty first magazine of the TV series "Step by Step"