04. 05. 2011
MAY MAGAZINES OF THE TV SERIES "STEP BY STEP"
For the last month of broadcasting, A-media in collaboration with ANEM has prepared the remaining three magazines of the series "Step by Step" that will be aired on 25 ANEM local and regional stations.  
In the first week of May, viewers across Serbia will be able to watch the twenty-second magazine of the TV series "Step by Step", containing three stories from three different places with a common topic - employment of vulnerable groups.   
We present the twenty-second magazine:
The first story is from Nis:
Slobodanka lives alone with her two children and has to think hard before spending every dinar.  She is a dentist, but  without a  permanent job.  As it does for  others in  a similar situation, the Association of Single Mothers helps Slobodanka reeducate and provide money for her family as soon as possible. 
The second story is from Belgrade:
Misa has hearing loss. He is working at an express delivery service firm. His employer, like any other employer in Serbia, is obliged to employ one person with disability for every 50 people  employed or, in case it fails to do it, to pay  a sum to the fund  for  stimulating the employment of people with disabilities.
The third story is from Novi Sad:
Natasa Baro is Production Director and Dejan Kapris Financial Director at the ADSP Crew Company. Like other employees of the company, they are students of the Technical School "Pavle Savić". The aim of establishing of student companies is helping young people learn how companies and market function and find a job later more easily.
TOPICS of remaining 2 TV Magazines for May: The twenty third magazine of the TV series "Step by Step" deals with the improvements in towns and municipalities thanks to the Exchange program and the topic of the final, twenty fourth magazine, is protection of consumers' rights.
In accordance with dynamics of their broadcasting, here you will also find the information on topics and short stories' contents of remaining two magazines - in attachments of the text.
You can watch magazines in May on the links bellow: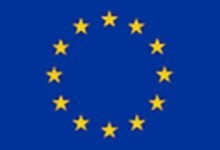 This series is financially supported by the European Union through the European Integration Media fund, managed by the Delegation of the EU to the Republic of Serbia and implemented by the BBC World Service Trust. Program content is solely the responsibility of A-media and it does not represent the views and stands of the European Union.
Stories of the twenty third magazine of the TV series "Step by Step"
Stories of the twenty fourth magazine of the TV series "Step by Step"